The Golden Triangle 'Sail along Mekhong River and pay respect to the Golden Triangle Buddha Statue.'
As Thai border has connected to other countries for centuries, it is no wonder why there are so many types of cultures being mixed together within. You can see this through evidences like architectures, houses, landmarks, or tourist attractions. 
What if you want to track the path of the friendship between Thailand and other lands, see what people in the past left, which place should you go to? There are many many places in Thailand that you can admire the cultures, artworks and lifestyles that has been being exist for hundreds years.  
One of these places is 'The Golden Triangle' in Chiang Rai.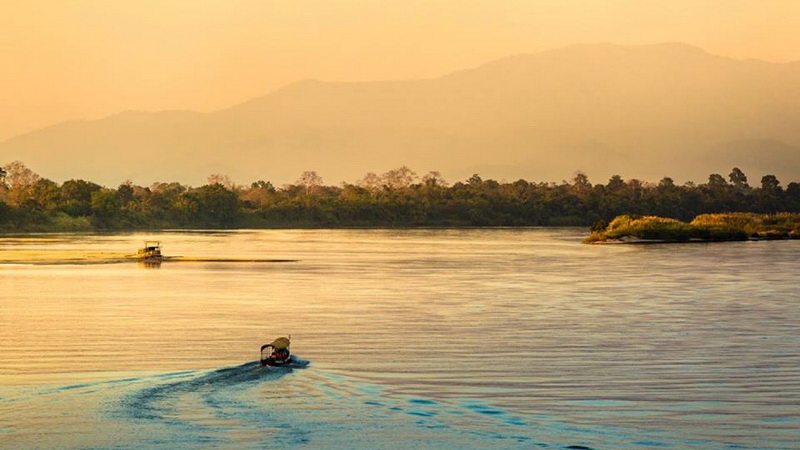 By calling it 'The Golden Triangle', it doesn't mean that the whole area is a gold mine or something like that. But, in fact, there has been a story. You will find out in no time.
The Golden Triangle connects the 3 countries together, consisting of Thailand, Laos, and Myanmar, which makes it look like a triangle. Between Laos and Thailand, Mekhong River is located.
Long time ago, opium growing and narcotic manufacturing were widely launched at The Golden Triangle. The whole area was full of factories. The legend says, people in that age probably traded these goods with pieces of golds. Now, you may understand why the area is called 'The Golden Triangle'.
Even nowadays, The Golden Triangle still stays as an important commercial centre. Goods are transported and that brings large amounts of income to Thailand.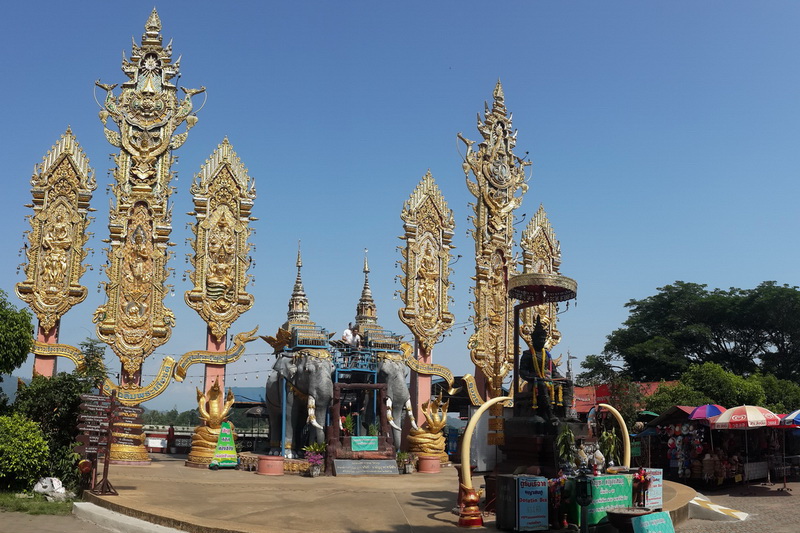 You can go to The Golden Triangle to do various things. First, let's step into House of Opium Museum and Golden Triangle Hall of Opium. These museums exhibits items about the history of opium growing in Thailand. You should take your children to see, so they can gain new knowledge.
Or, you can rent a boat and have a sightseeing around, sail along Mekhong River, find something delicious to eat at market places in Laos, or pay respect to the Golden Triangle Buddha Statue at Wat Phra That Pukhao. The Buddha statue is enormous and covered in sparkling golden color. 
In order to get a boat, you can contact 053-652076, 053-784021-2, or 053-784101.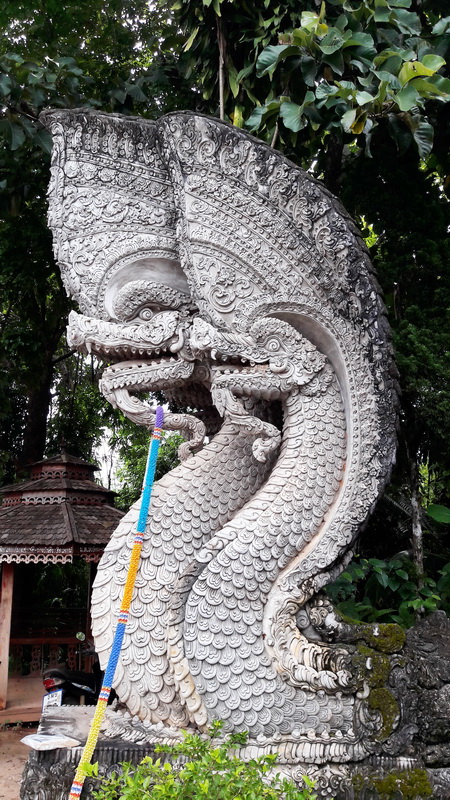 How to get there 
It is quite easy to get to The Golden Triangle. Just drive along the Highway No.10, or Mae Chan-Chiang Saen Highway. Just as you are about to reach The Ancient Wall of Chiang Saen, make a stop and turn left at the intersection you see. Then head for Chiang Rai Golden Triangle. 
Another way is to take a green bus. Look for a one that goes from Chiang Rai to Chiangsaen, so that you can switch to a minibus at Chiang Saen Market and travel all the way to The Golden Triangle.
Nearby Places 
Only about 40 minutes, you will arrive this cave, which is located under a limestone mountain. There is water flowing, with a school of fishes swimming all the time. Inside the cave, a Buddha statue is located. You should go in and pay respect to.
Can you believe that you will reach this museum in less than 15 minutes? That is true. The exhibitions in this museum are ancient items from The Ancient Town of Chiang Saen and some areas nearby. There are many types of the items, for examples, statues, sculptures etc. You should feast you eyes with them. They are really rare.