Khun Chae National Park 'Set up a camp in the middle of forest and watch the sunrise.'
Credit pics : https://www.facebook.com/KhunchaeNationalPark/
Speaking of one of the most beautiful and comfortable national parks in northern Thailand, surely you don't want to skip 'Khun Chae National Park'. This one is in Wiang Pa Pao County, Chiang Rai Province, and surrounded with a style of atmosphere that you are gonna love it for sure. 
Let's waste no time. Come and get to know more about this place!
Khun Chae National Park is over two hundreds square metres large. It mainly consists of mountains. But there are also some parts with smooth ground. The highest spot of the park is Doi Lanka, which is 2,031 metres high and connects the three provinces, Lampang, Chiang Rai, and Chiang Mai, together.
The forests at Khun Chae national park are plentiful. There are different types of forests there: deciduous dipterocarp forest, mixed forest, rain forest, semi-evergreen forest, montane forest, and pine forest. There are also a lot of animals around the area, for examples, snakes, bears, monkeys, wild cats, birds etc.
Since Khun Chae forest park is a preserve woodland and humans have been destroying nature all along, therefore you should be a small part of saving the beautiful nature of the world. Starting from your arrival at the park, don't drop trash on the ground, don't tease or feed the animals, don't pollute the water, don't chop the trees, don't start fire, or do anything that can be risky.
If we all try to have consciousness of nature preservation, being at the park will be fun and full of happiness for sure.
Now that you understand, let's see what you can do when you arrive at the park
Attractions in Khun Chae National Park
First of all, there are waterfalls within the park. The first one is Khun Chae Waterfall, of course. This one is a 6-storied waterfall. You are allowed to have a camping or a picnic there. It will be fun and make your mind feel fresh.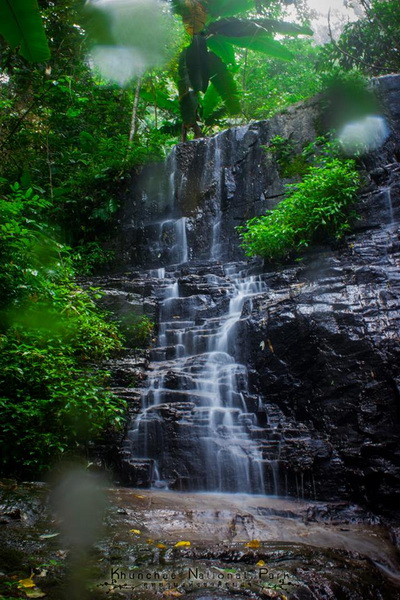 The second waterfall is Mae Tho Waterfall. This one is 7 stories high, or about 40 metres. In order to get there, you have to take a vehicle to drop you off at the entrance. Then you have to walk on your feet the the waterfall. Having a sightseeing around there will be amazing. If you want to, you can explore every single stories of the waterfall. 
Beside of the waterfalls, you may want to get all the way up to some high mountain areas.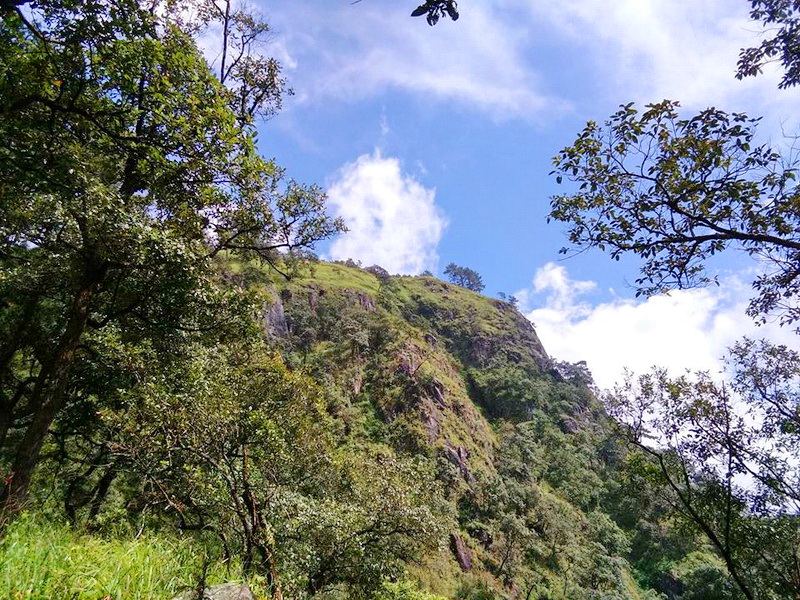 Take Doi Langka as the first example, as it is the highest spot. By going up there, you can see beautiful scenery around the park. On top of that, you can go on a hiking trip and have a camping at the same time. This means, you will explore some forest areas, set up your camp, spend several nights during your way. However, if you want to do these, you will need some rangers to look after you too. Don't go alone. And, if you want to have the best trip, try considering travel during January to February, as the weather around there will not be too cold.
The next one is Doi Mod. This one is about 1,700 metres high. As usual, you can have a hiking trip and set up a camp there.
Lastly, if you have any questions, or feel interested in hiking and camping, you may contact the office of the national park via 053-163364 or 084-4892173.
How to get there 
You may start your trip from Chiang Mai Province, in order to continue straight along the Highway No.118. After driving for about 56 kilometres, you will find the way to the office of the Khun Chae national park. 
Or you can get a truck from the heart of Chiang Rai also, but that requires a far distance, over 100 kilometres.