Lam Nam Kok National Park 'Have a camp near a cool stream.'
This is another plentiful national park in Chiang Rai, being surronded with large water sources. For 'Lam Nam Kok National Park', you should consider it as one of your choices if you're planning to have some cool holidays.
Lam Nam Kok National Park takes place in total three forest parks: Khun Kon Forest Park, Huai Kaew Waterfall-Huai Mak Liam Hot Springs Forest Park, and Pong Phra Baht Forest Park, and total 4 counties of Chiang Rai: Mae Chan, Muang, Mae Sruai, and Mae Lao. The whole area is over 600 millions square metres large.
The landscape of Lam Nam Kok National Park mostly consists of mountains and lowlands. Its height starts from 500 metres to 1,720 metres above the sea level, with Doi Chang Peak as the highest spot.
There is also Kok River, the very important river of the upper northern Thailand, flows through the central lowland of the national park. That is the reason why this place is called 'Lam Nam Kok'. By saying the words 'lam nam', it means something like 'water source' in English.
Beside of these, there are also many types of forest, for example, mixed forest and montane forest, at the national park, along with some animals like hedgehogs, snakes, birds, warthogs etc.
Attractions in Lam Nam Kok National park
The best activities to do there are sightseeing and camping, as the atmosphere is absolutely stunning. To have a camp, there are some camping spots for tourists around the national park. You just set up your own tent and spend some nights.
Khun Korn Waterfall is a beautiful park with the highest waterfall we've seen in Thailand had. The trail is about 2 km.long and quite steep in the fields but worth the hike. The route is well signposted, also extremely popular with tourists who are traveling on a mountain bike.Circa 1000 meters from the waterfall is the bottom station of the National Park including a parking lot. From there, a trail that is all well signposted 200m, through the typical mixed vegetation of northern Thailand to the waterfall.
Follow the smell of sulphur to the natural Pong Phra Bat Hot Springs just 7 km outside of Chiang Rai. The water here reaches temperatures of 60 C and bathers have the choice of soaking in the public pool or paying extra for a private tub. Full facilities are available including a restaurant and Thai massage.
Pong Fu Fueang Hot Spring : About 1.8 kms from the crossroad of Mae Suai-Chiangrai Land highway. There are 2 hot spring wells in this place with about 75oC.
Huai Mak Liam Hot Springs : It's one of the more well known, so probably more visited as well (by tourists at least), especially as it is easy to access from the Mae Kok Riverside.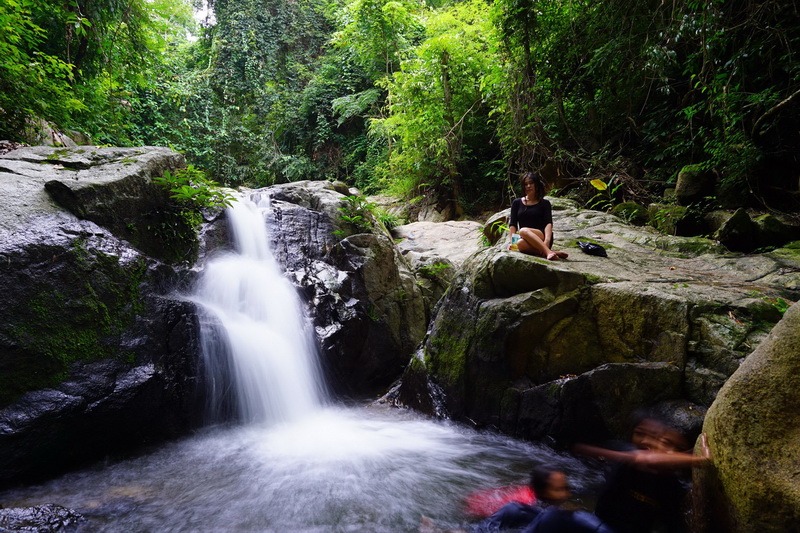 Pong Phra Bat Waterfall 14 kms far from the city of Chiangrai in the north along highway number 110 (Chiangrai-Mae Chan). An islet waterfall with the milky fluffy spray when fall down and clear water in the pleasant atmosphere which is encircling with the abundant of plants for relaxing. And enjoying the beauty of the nature.
Huai Kaeo waterfall : 25 kms far from the city of Chiangrai. Go to the west of Chiangrai-Siyaek Bandenha road. It is a waterfall that is born from Huai Kaeo stream tributary to Huai Pongnamron and tributary to Maenam Kok River.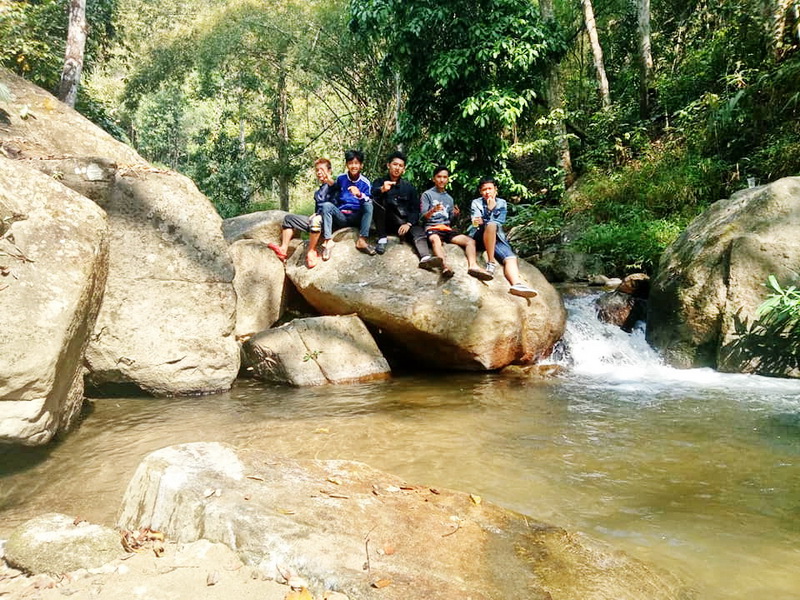 Huai Mae Sai Waterfall : This two-tier waterfall in Lam Nam Kok National Park is known for its shallow lagoon which is perfect for swimming. The waterfall is about 20 km outside of Chiang Rai and flows all year, even during the dry season. As the trail is quite rugged, you can hire an elephant and mahout at the Ruan Mitra Karen hill-tribe village to take you the rest of the way.
You will feel so happy when you wake up in the morning and see mountains, streams, and light fog around you. You may also have a cup of coffee at the shop of the national park, which is available everyday from 8:00-17:00. At night, you can make a fire, sit around it, grill some marshmallow or meat, and sing some songs with your friends. Feel free to enjoy. However, always follow the rules of the national park when you have a camp. Don't ignore safety and consciousness. Remember, there are lots of tourists beside of you and your group. You are not only person in the national park.
Speaking of the best season for having a great time there, you may want to consider these following details of climate.
Summer : Summer starts from March to May. But April should be the hottest month of all. If you hate hot weather, you should avoid travel during this season.
Winter : Winter starts from November to February. One thing you should remember is, Chiang Rai is located in a storm area. Therefore the weather during this season can be super cold. The coldest months are December and January.
Rainy season: Rainy season starts from June to October. If you are looking forward to have a camp, then you probably don't want the be at the national park during this season.
Lastly, if you have any questions, you should contact the national park via lamnamkok.mp@gmail.com or 083-7646475.
How to get there 
Lam Nam Kok National Parl is located at Doi Hang District, Muang County, Chiang Rai Province. 
Just travel normally along the road Chiang Rai-Ban Den Hah Junction. You should reach Ban Pa Sert within 19 kilometres. After that, you can keep going for another 1.5 kilometres to reach the office of the national park.