Ta-Ton Sailing Trip To The Village Of Karen People 'Feel the impressive dimension of learning cultures of ethnic groups.'
Credit pics: https://www.facebook.com/Loveischiangrai/
If you are thinking about escaping from hot weather, then this is probably something you are looking for. Instead of just sitting in an indoor area with an air conditioner on, watch TV, take a nap, play games, you should move outside to get some fresh air. 
In fact, being in the middle of nature, especially around some water sources like river or streams, is the best idea. Your mind  and body will feel fresh from cool air. Beside, you will learn about the outside world too. It will give you a lot of new knowledges and experiences. 
As a suggestion, you should try 'Ta-Ton Sailing Trip To The Village of Karen People'. Now, that is a long name, but it is definitely a kind of activity that will take you to a nice, clean atmosphere and a new dimension of ethnic culture learning. The area is full of communities of some ethnic groups.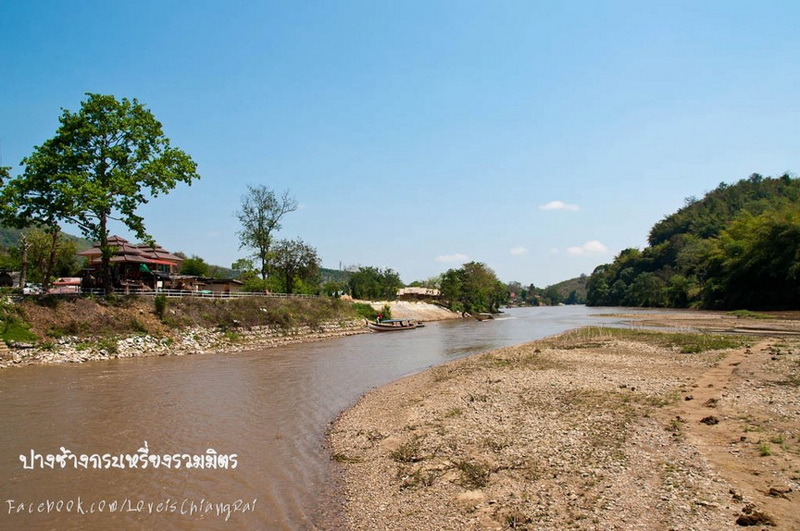 If you are interested in this, you will need to travel to the village 'Ta-Ton' first. It is located near Kok River in Chiang Rai. By going there, you can pick up any  sailing trip you want. There are many of them for you to choose, all of which in different prices and time schedules. After getting one, then you sail to some nearby tourist attractions, including The Village of Karen People.
To go the The Village of Karen People, the whole trip takes about 3 hours and you will have to pay for about 700-800 Baht as the travel fee. These numbers probably shocks you, but you will never waste your money for sure. On the contrary, you will forget about the ruthless hot weather and enjoy nice cool scenery.
Beside of the prices above, you can also pay in lump sum, just to arrange some private time for you and your love ones. Each boat contains 8 tourists. Therefore, by paying in lump sum, all passengers will be only you, you family, or friends. The seats will even be more comfortable too.
After arriving at The Village of Karen People, there are many other fun activities wating for you. But first, you can ride on an elephant's back to have a stunning sightseeing. Just pay for 300 Baht for a 30-minute trip.
Karen people are quite nice. Therefore you can befriend them. Even you may not understand their languages, but you probably try some hand language or something familiar. Just try to talk. Don't be shy.
In case you want some other suggested sailing trips, there are some other villages of ethnic groups, for examples, Ban Muang Ngam, Ban Pa Tai, Ban Mhai, nearby, all of which you can reach by taking a boat from Ta-Ton, of course.
But, best of all, you can even book seats for a romantic cruise dinner. This will be the best moment of you and your love one. You guys will sail along Kok River while enjoying delicious dishes. You can call 086-186 8525, or 088-2580590 for further information.
How to get there 
Ta-Ton Village is about 24 kilometres away from the northern side of Fang County. 
You probably start your trip from Chiang Mai and take a bus there. You bus should take you through Chang Phuak Gate and arrive at Fang County in less than 4 hours. From that point, you can grab a minibus to give you a ride to Ta-Ton, which will take about 30 minutes.