Baan Rak Thai 'Spend some nights in the middle of mountain village.'
For those who love camping in the middle of nature, here is another place that you should never miss. Pack you bags and head for Baan Rak Thai in Mae Hong Son Province.
If you have never heard of this place before, that's fine. Let's get to know its information step by step.
Baan Rak Thai is a village of Yunnan people. These people evacuated to Mhok Cham Pae District long time ago. Some of them were even from Kuomintang.  If you get to the village, you should feel the atmosphere of Chinese culture. That's right, because the villagers still attach themselves and minds to their original culture. They eat their national food. They live their simple lives.
The location of Ban Rak Thai is just between the border of Thailand and Myanmar. It is about 1,800 metres higher than the sea level. In the past, the village was just a blank field. But nowadays, it is surrounded with beautiful trees and forests.
Even it is a quiet place, but surely you will not feel lonely when you get there. There are many interesting activities waiting for you there.
First of all, you will want to taste some delicious Yunnan dishes. There are several restaurants in the village. Of course, you can never leave some place without taking a bite of its local food first.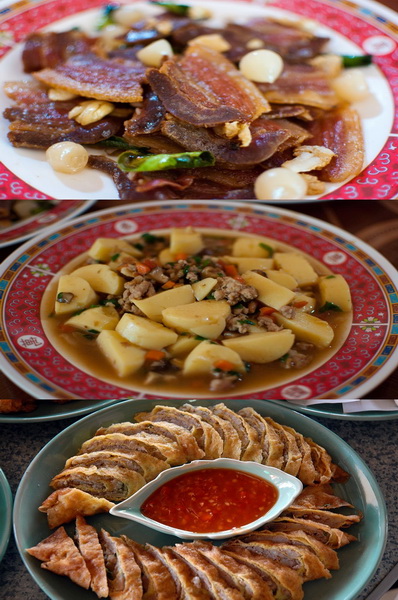 After finishing your food, you may want to walk around as a help for your digestion. Feel free to do that, as there are many some tourist attractions in Baan Rak Thai.
The first spot is 'the lake'. The lake is very popular among tourists, due to its beauty. You can stand near it, take selfies, while feeling cool water drizzle. The best time to be there is during the morning.
The second is the tea plantation. There are small houses scattered around. The plantation is descending, making it look like a stairway. This zone is available from 9:00-18:00. You should see how beautiful the tea plants there are. Also, you can borrow a farmer hat and a basket to take photos. That will make you look like a farmer picking tea plants. Now, that is lovely.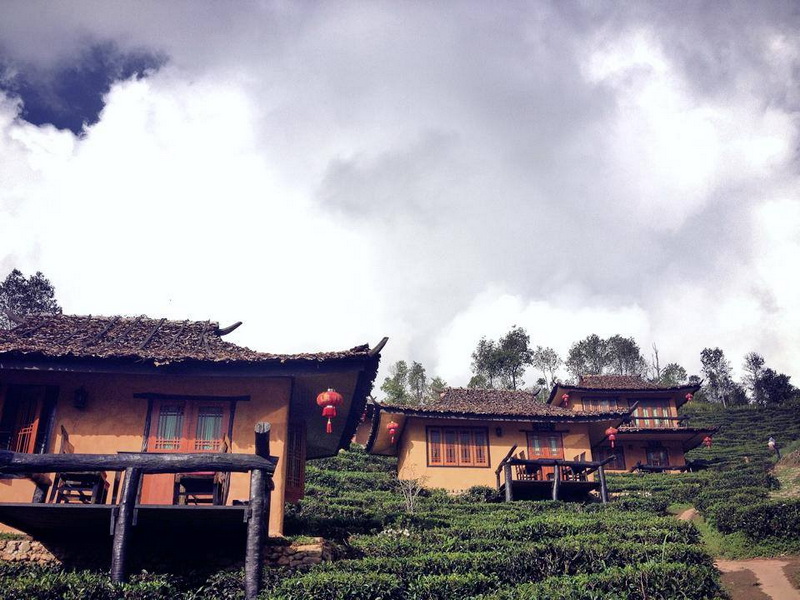 The third is the village zone, where the villagers live in their houses. You can walk around to observe their lifestyles or shop for some souvenirs from the shops. The souvenirs at the village are mostly like dry-baked fruit and tea products. Try some.
That's not the end of that! Don't just turn the article off! There is still another activity, This one is the best. What is it anyway?
It is camping! Yes, you can spend some nights at the village. There are some shelters available, for examples, Lee Wine Rak Thai, Valley House, Nongnuch Resort. These shelters may not be able to contain a lot of tourists, especially during winter, as many people will want to stay at these shelters. Therefore you need to hurry if you want to sleep in the middle of cool air along with green nature.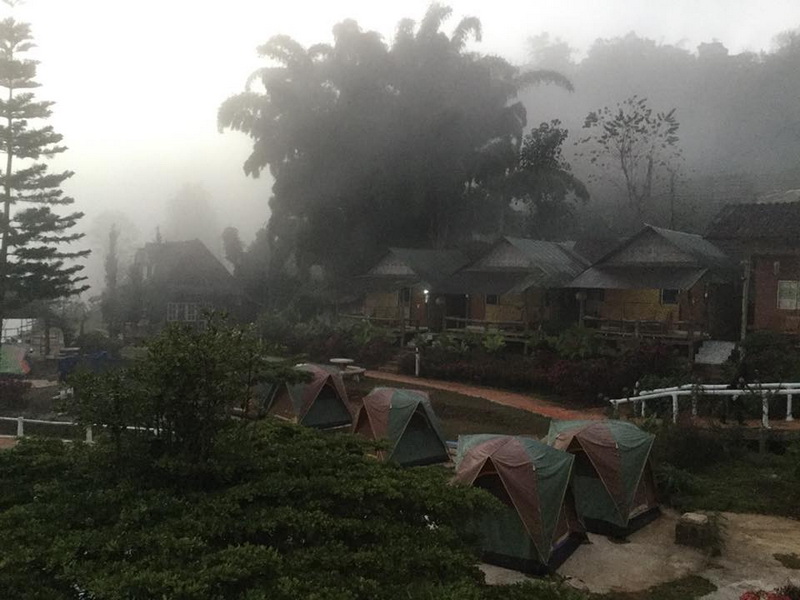 How to get there 
Baan Rak Thai is located at Area 6, Mhok Cham Pae District, Muang County, Mae Hong Son Province.
If you have a car, you may start your engine from the downtown. Then just keep driving along the road Chiang Mai-Mae Hong Son. At the end of the road, you should switch to the road No.1095 instead. Then, after you turn left to Pha Suea Waterfall, you should continue straight. Finally, you will reach your destination is a hot second.
Don't be nervous if you don't have a car. You can still get to Baan Rak Thai by getting on a yellow minibus at Sai Yood Market. The service fee will be around 70 Baht.
Nearby Places
This place is only about 13 kilometres away from the village. This is a part of royal project. Its formal name is 'Pang Tong 2 Royal Project'. The area is full of water, trees, and mountains. It is like a kind of national park. There is no wonder why most people call it 'The Thai Switzerland'.
Only about 36 kilometres away from Baan Rak Thai, this is a 600-metred -long bridge. It was built by hearts and faith of villagers, monks, and novices around there. The bridge takes place through plantations and water. Monks go on Binthabat by walking on the bridge every morning. The bridge also represents 'complete wishes'.