Wat Phra That Doi Leng 'Pay respect to a Lord Buddha statue and inhale fresh air on mountaintop.'
Visiting a temple is a great idea to do when you're in Phrae, as there are so many beautiful temples in to province, including this following one. Wat Phra That Doi Leng
The most special part of this temple is its location, which is in the middle of high mountains.
The legend only says that the temple was built together with Phra That Cho Hae and Phra That Chom Chaeng. No exact date of establishment has been mentioned.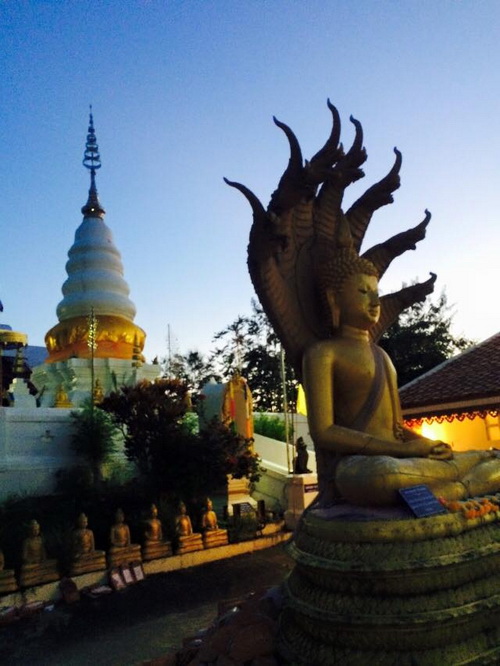 The name 'Doi Leng' attaches to a story of Lord Buddha. The legend says that Lord Buddha went to the location of the temple and saw how beautiful the town below was. The word 'leng' means 'taking a look'. Therefore, the temple was named 'Doi Leng'.
Wat Phra That Doi Leng is a nice place to go with your friends. Let's pay respect to a Lord Buddha statue. Make a wish for your birthday. Celebrate for your holidays. Take photos of the temple. Inhale the sweet air on mountaintop. Sit and relax on the terrace of the temple while looking at the scenery of nature.
How to get there
Wat Phra That Doi Leng is in Cho Hae District, Muang County of Phrae province, you will want to be at the southeast side of Phra That Cho Hae first. Then continue straight for about 3 kilometres. In another way, you may start at the northeast side of Phra That Chom Chaeng and continue straight for about 4 kilometres.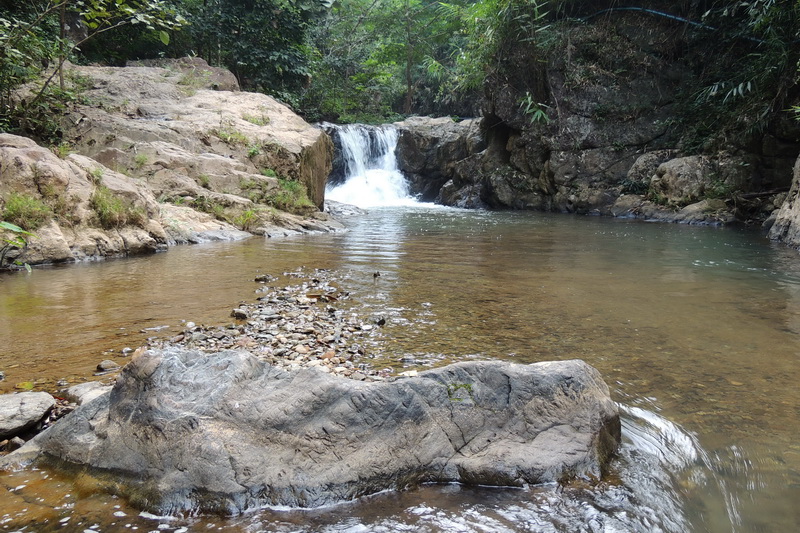 Nearby Places
The waterfall is only about 10.38 kilometres away from the temple. It's a small size, but surely lovely. It's located within the area of Lam Nam Nan National Park. Therefore, beside of enjoy cooling water drizzle, you can explore the woodlands around too.
Phraya Chaiboon was the governer of Phrae. He served public service from 1897 to 1902. Unfortunately, at the end of his life, he was killed in the middle of mutiny. Here is his monument. Let's go take a look and think about him.